Understanding Hearing Loss and the Best Hearing and Aftercare Available!
Understanding Hearing Loss and the Best Hearing and Aftercare Available!
16 September 2020
Hearing changes can be so subtle that it can take some time to be aware of your hearing loss. If you find yourself feeling isolated and avoiding situations that you used to enjoy or finding telephone conversations hard work; then you will find it surprisingly easy to resolve with modern day hearing aids.
Independent hearing aid audiologists give you the opportunity to have your hearing tested and discuss the many powerful and invisible solutions available. Offering a relaxed and comfortable environment with a purpose built audiology and aural care clinic where you can leave without obligation to consider many of proven options.
Satisfied customers that can hear again!
Ben Cohen MBE England Rugby World Cup Winner shares his experience with Arnold Hearing Specialists – the local independent hearing care of choice for West Bridgford, Nottingham: 'Simply the best hearing and aftercare'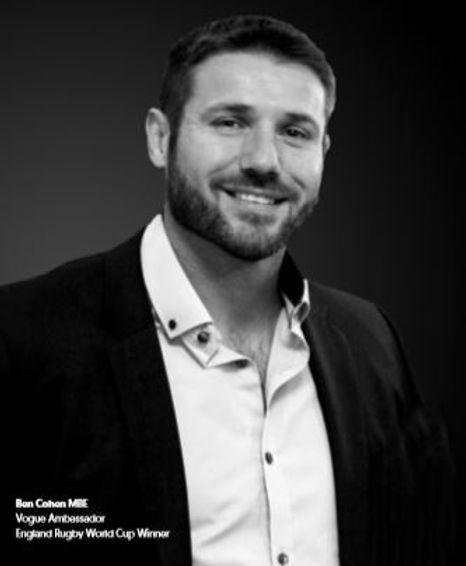 Thank you Ian at Arnold Hearing Specialists for genuinely caring about me and my hearing.
Your regular attention keeps me hearing my family and friends clearly. I tried all the big companies, wish I could have found you guys first – and saved me wasting time and money!"
I was fitted with Vogue® hearing aids and after a few consultations and fine tuning sessions, I now hear better than ever. The sound is so clear and very natural. My phone calls are streamed to both ears, which means I hear phone calls better than most people!
Harmony in the house with my TV Streamer
Ben continues: 'WOW! Another thank you guys - I can now watch TV with my wife and 3 daughters in perfect harmony. I now hear every nuance of music and dialogue like never before. When they first switched on this TV streamer, my audiologist noticed the big smile on my face'.
When I first contacted Arnold Hearing Specialists they understood my problems straight away and highlighted the areas where the aftercare provided by other large companies may have, so we arranged a consultation. After some tests I was advised on my options that also included helping me with my tinnitus. Life changing – thank you!
Arnold Hearing Specialists brings over 83 years of experience in audiology and tinnitus management. We usually would host exclusive open days to offer free clean and checks on existing hearing aids to ensure they are working to their optimum performance. However, due to new covid procedures everyone must have a pre-booked appointed. We would like to invite you to make an appointment for any hearing concerns you may have. Offering wax removal service, hearing assessments and clean and check on existing hearing aids. Home visit appointments are also available.
Contact us today: 0115 8550855, Arnold Hearing Specialists, 99a Melton Road, West Bridgford, Nottingham. NG2 6ET.