New Hearing Aid Technology Approved By Rock Star
17 August 2021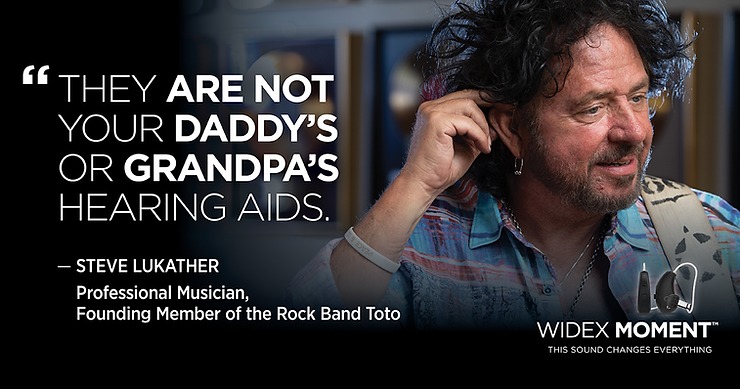 Widex Moment Hearing Aids
Steve Lukather, professional musician, founding member of the Rock Band Toto. As a lifetime musician, he has endured the perils of loud sounds. My hearing is the most important thing on my body for my career. One night on stage, the ringing never stopped, and I haven't heard silence since 1986. I found myself saying what all the time.
There is no shame in admitting as you get older, you get a little weaker. I had tears in my eyes when I had Widex Moment hearing aids fitted – I've not heard that frequency for a long time. The quality is incredible. You have an app on your phone, and you can change the volume – I realised that I could trust these. Get one!
Widex Moment Hearing Aids
Widex Moment hearing aids connect seamlessly with TV Play so users can stream the sound of their TV directly to their hearing aids with their incredible natural sound quality – so you can fully immerse yourself in those tv moments.
Amazing sound and award-winning design.
Minimalistic, elegant and award-winning design.
TV play fits naturally into your home and lifestyle.
Easy to install and control
To try the latest hearing aid technology contact us today