Major awareness boost for hearing loss as 'We Hear You' wins best Film Award
04 October 2021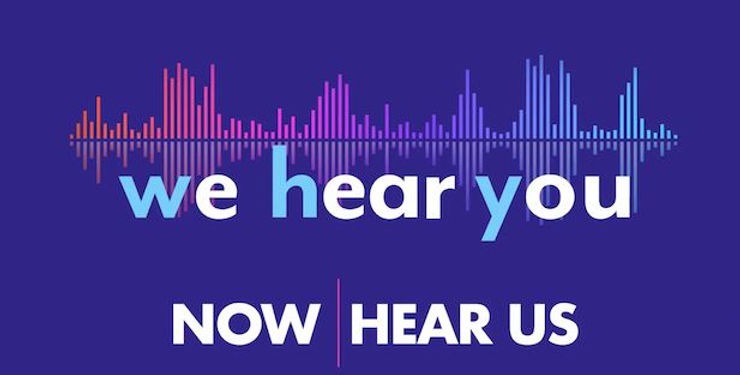 We Hear You, a documentary about four women facing the challenges of hearing loss, has been adjuged best film in the World Focus - Disability section of the 2021 Cannes World Film Festival. The film is written and produced by US Shari Eberts, writer of the well-supported blog Living with Hearing Loss.
Selection for a film festival as prestigious as the annual Cannes event on the French Riviera is a fine achievement in itself, but a win can bring profitable worldwide interest from distributors and channels. This win means a boost for hearing health advocacy and awareness in a year in which Darius Marder's Oscar-winning though controversial Sound of Metal feature has already pushed audiological concerns up the attention ladder.
We Hear You is directed by experienced Argentinian documentary maker Carolina Cordero, whose work is known for its big emotional charge.
Cordero underlines the essence of a work made during the pandemic: "When you have hearing loss, conversation is like a game of Wheel of Fortune. Some of the letters are blank. Others are filled in. People with hearing loss take these incomplete sounds and put them into words or phrases that make sense in the context of the conversation. It doesn't always work, leaving people isolated and alone."
"The pandemic made this worse, as masks took away their superpower — lipreading. People with hearing loss struggle to fit into the hearing world, yet there is a silver lining — meeting one another," continues Cordero.
US-produced We Hear You was competing at Cannes against films covering online communication safety, nocturnal hemodialysis, and Down Syndrome.
Source: Cannes Film Festival/Film Freeway