10 Things about hearing aids you may not have known
10 Things about hearing aids you may not have known
13 October 2020
Hearing aid technology and services have changed immensely over the years, and we've been in the industry since 1936, so we've seen huge changes over the years. We are passionate about hearing aids and love sharing the hearing solutions available that might help you change your mind about how effective hearing aids can be and how hearings aids can improve quality of life.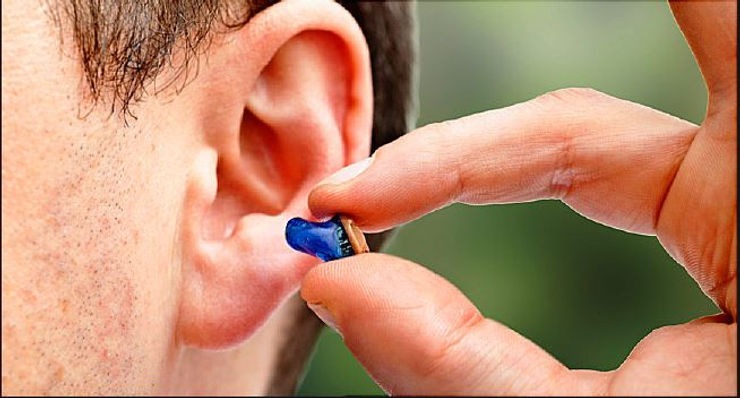 1. Hearing aids do more than amplify sounds
In the past, hearing aids would amplify all sounds to make them louder for the user.
Nowadays, new technology uses directional microphones to allow you to pinpoint the sound you want to hear—helping you in noisier situations.
2. There's a hearing aid to suit
With smaller, lightweight devices containing powerful technology at hand, it's easier than ever before to find a hearing aid to suit your lifestyle and budget.
You can now even buy water-resistant/waterproof hearing aids.
3. Hearings help you stay connected.
Some hearing aids can now connect you to compatible home telephones, TVs and even mobile phones, ensuring you never miss a beat.
4. Two hearing aids are better than one.
You have two eyes and two ears, so it only makes sense to have two hearing aids.
Two devices will provide you with an even fuller hearing experience
5. Hearing loss isn't only a problem for the older generation
According to the World Health Organisation (WHO), an increasing number of people are suffering from hearing loss at a young age.
It has been suggested by WHO that 1.1 billion teenagers and younger adults are at risk of developing hearing loss due to the increased use of smartphones and exposure to loud music.
6. No more hearing aid batteries
Hearing aid batteries are notoriously small and fiddly to change. Now with rechargeable batteries options, you never have to struggle with hearing aid batteries again.
7. Smartphones can manage device functions.
With just a few taps in a smartphone app, you can now decide how you want to hear. Empowering you to hear how you want to hear in every unique hearing situation.
8. Tech-enabled customer care
Working with a hearing care professional is essential in treating hearing loss and maximizing the benefits of hearing aids, but it doesn't mean you have to spend time trekking back and forth to your audiologist's office. Smart apps are often offered to enable users to connect directly with hearing care professionals. After submitting a request, users can adjust their hearing aids with a simple tap on their phones without an office visit.
9. Some Hearing aids contain tinnitus therapy functions.
There are now more hearing aids available with built-in tinnitus therapy. By masking internal noise often described as buzzing and whistling – with the sounds around you, tinnitus can be relieved.
10. Whistling, echoes, and background noises and no longer a factor
Thanks to advances in digital and electronic technology. Sound quality and clarity have also dramatically improved, almost eliminating the whistling effect that is frequently associated with hearing aids.
Find out more about the latest hearing aid styles here (link to page), or for an informal chat with our qualified hearing aid audiologist, please feel free to contact us.